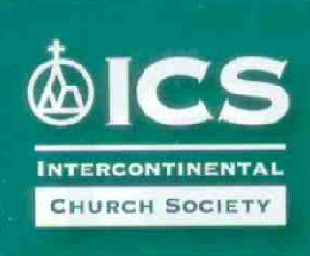 As mentioned in my previous post, part of the reason for UK trip was to fulfil a deputation visit on behalf of the Intercontinental Church Society (ICS) who both prayerfully and financially support the Prague Chaplaincy. This was organised earlier in the year when Sybille and I had originally planned to spend two weeks holiday in the UK. Therefore on Sunday 18th July, I was the preacher and celebrant at the 9.45am Eucharist at St. Luke's Parish Church, Goostrey, Cheshire.
I had originally asked Phillip if I could borrow his car & drive myself from Derby to Goostrey. However, in response to my request, Phillip kindly offered to come with me and be my chauffeur. We set out early at 7.40am as although the journey should only take just over an hour, I wanted to allow time for any hold-ups en-route and arrive at the Church in good time.
It was only when we had been driving for about ten minutes across Derby, heading for the A50 to Stoke-on-Trent, that I realised my cassock alb & stole were still hanging up in the wardrobe of the guest bedroom in Phillip's house! For years when Rector of the Shelswell Parishes, taking my clerical robes with me in the car to a service, was a matter of habit. Almost two years of only having one Church and therefore being able to leave them hanging in the vestry, very nearly caught me out.  A quick return journey to collect them meant we left the house for the second time at 8am. Fortunately, there were no delays on the A50, A500 or the M6 and we safely arrived in Goostrey soon after 9am.
St. Luke's, Goostrey have financially supported the work of ICS for a number of years. My task was therefore to thank them for that support, explain something about what ICS does, and in particular, say something about the life and work of the Prague Chaplaincy. But I also had my normal Sunday task of preaching from the biblical readings set by the Lectionary for that Sunday.
Earlier in the week, when I looked at the biblical readings, I discovered one those wonderful coincidences – what I often call 'God-incidences'. On the front cover of the current 'ICS News and Prayer Diary' are words of St. Paul, "Christ in you, the hope of glory. It is he whom we proclaim…." Colossians 1. 27-28. What was the New Testament reading set for the day? Colossians 1. 15-28 containing those very words! This wonderful 'God-incidence' enabled me to give an exposition of the biblical text whilst at the same time quite naturally saying something about the purpose of the Prague Chaplaincy and the support it receives from ICS.
The Goostrey congregation were warm and welcoming. They are currently in an interregnum as there previous vicar had to retire because of ill health and his successor is yet to be appointed. Therefore having me come and cover a Sunday for them was particularly appreciated. Whilst the liturgy was familiar being 'Common Worship Order 1 in contemporary language', just as we use at St. Clement's, Prague, one unfamiliar task was having to publish banns of marriage, something I haven't done for over two years. Whilst I can conduct a legal wedding here in the Czech Republic, this can only happen once the couple have completed legal preliminaries with the local Registrar, not after the publication of banns of marriage in Church by me!
The return journey to Derby went smoothly after which Phillip, Charlotte and I enjoyed a Sunday pub lunch at the 'Seven Wells'. Whilst I have now quite happily lived without a television for nearly two years, I do just occasionally wish I could watch the odd sporting event that appeals to me. Therefore, I did thoroughly enjoy spending the rest of Sunday afternoon, watching the final round of the Open Golf Championship from St. Andrews on Phillip & Charlotte's TV and seeing the young South African golfer Louis Oosthuizen, become Open Champion for the first time.